https://gadgetuser.com/cool-tech-gadgets/one-mini/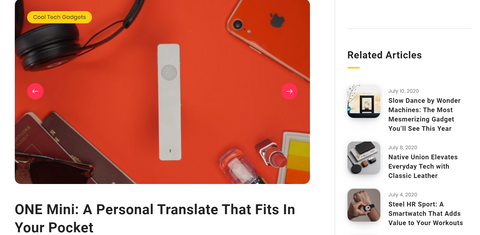 We just got our star product ONE Mini Traslator listed on Australian cool tech website gadgetuser.com, quoted from the article:
"I got it for work purposes but have used it as a way to learn and understand different languages better."
"I have been using both live and AI interpretation with this device. The ONE Mini is still just as accurate weeks later as when I got it. "
ONE Mini is the coolest multilingual voice assistant under $100 that suitable for anyone who deal with voice all the time!